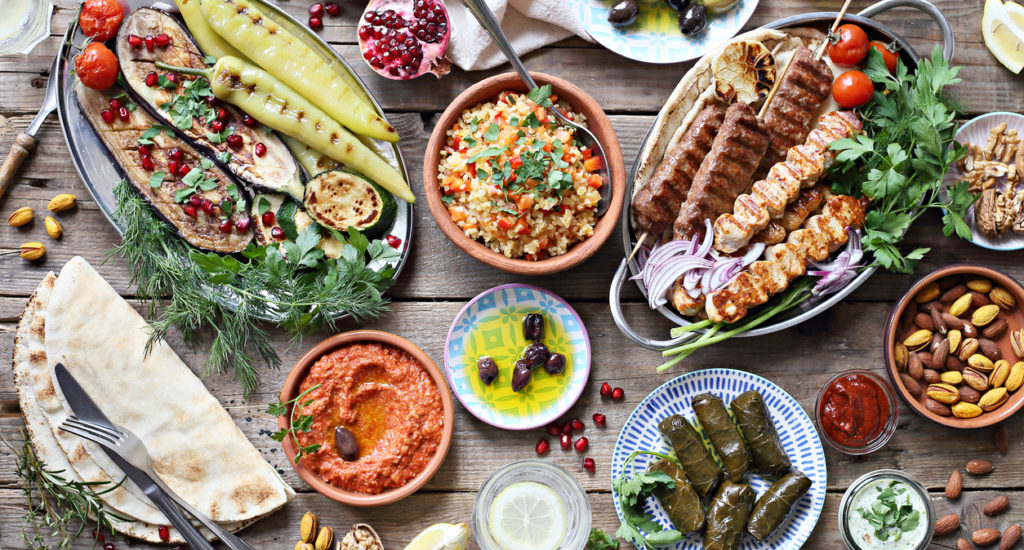 Day 1
Arrive into Beirut Airport, where you'll be met by one of our representatives and taken to your hotel in the city via private transfer. Your travel pack will contain lots of Beirut restaurant recommendations for your first night here!
Day 2
You'll enjoy a full-day tour of Beirut today, visiting highlights such as Martyrs' Square, Mohammad Al-Amin Mosque, Saint George's Maronite Cathedral, Place de l'Etoile, and Beirut souks. Along the way you'll also sample some street food with your guide.
Day 3
This morning you'll head north to Tripoli, visiting a pottery en route where they make traditional Lebanese cooking pots. In Tripoli you'll discover the traditional souks – foodie paradise! You'll have lunch here before heading onto Byblos for a stay of two nights.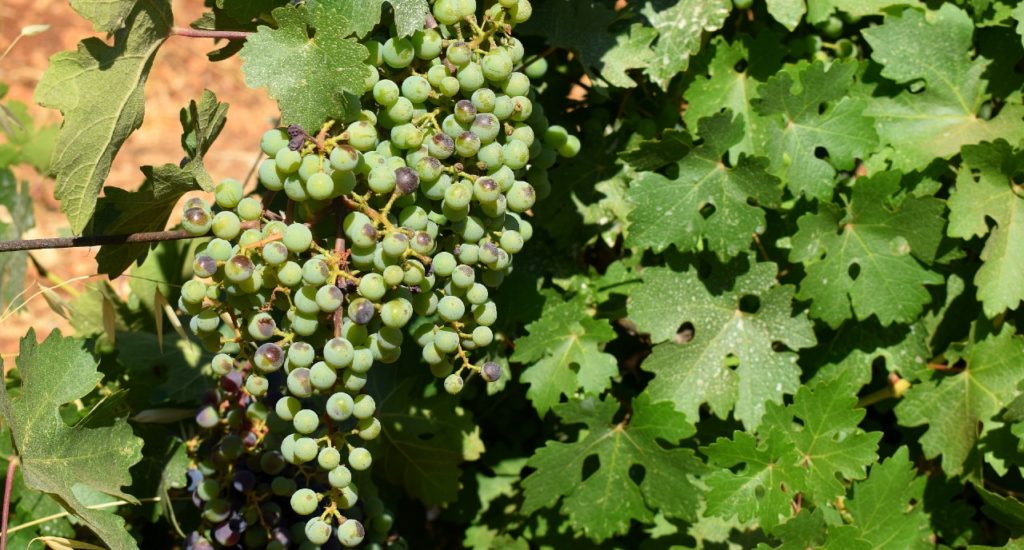 Day 4
Today you'll head to the Qadisha Valley, home to some of the most spectacular scenery in Lebanon. You'll go for a short walk before heading to a vineyard for lunch and a wine tasting.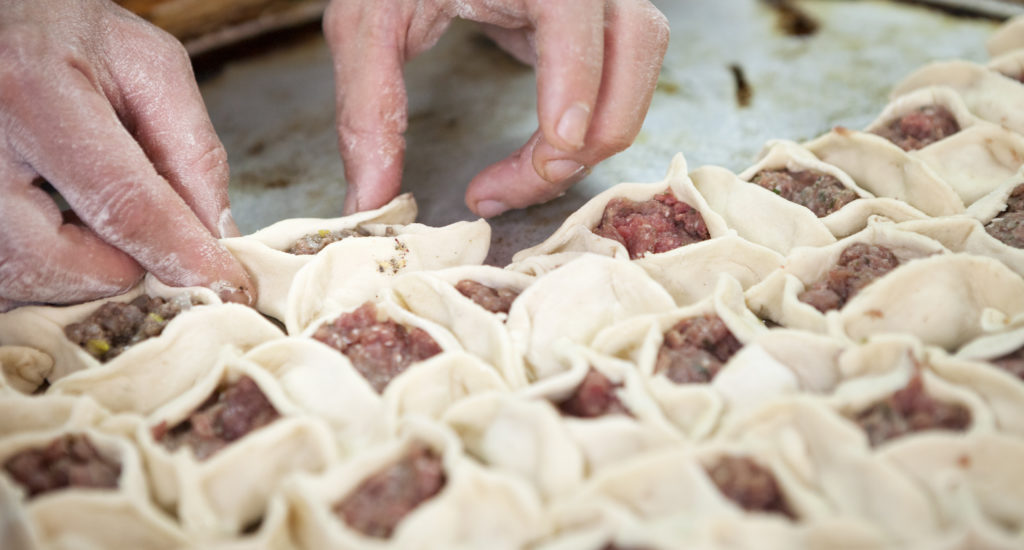 Day 5
Venturing east to the Bekaa Valley, you'll visit UNESCO-listed Roman ruins at Baalbek, try some local pastries and dairy products, before a wine tasting at one of this region's many vineyards. You'll stay in the Bekaa for one night.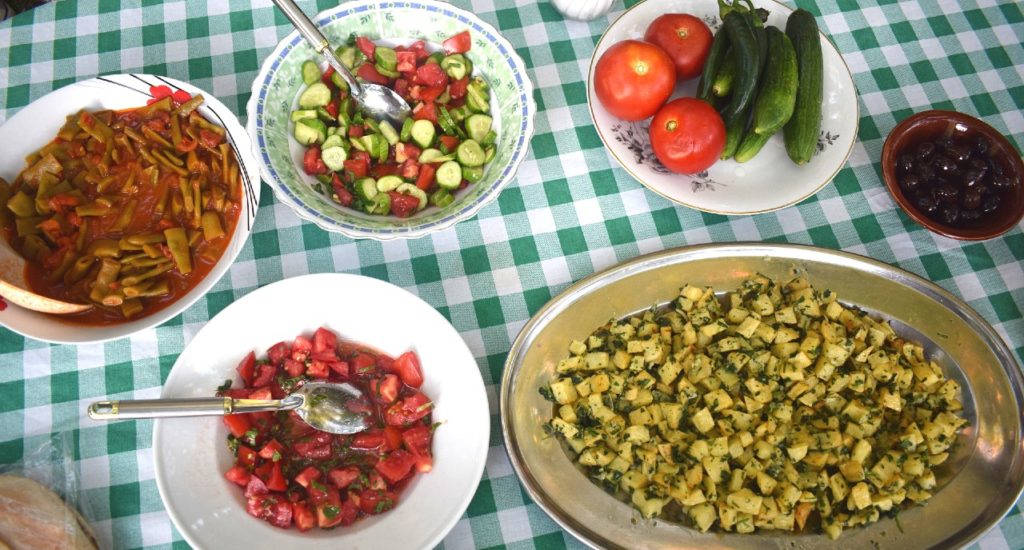 Day 6
This morning you move onto the Chouf, where you'll go for a stroll in the cedar forests – the largest biosphere reserve in the country – then this evening you'll have a cooking class with a local family.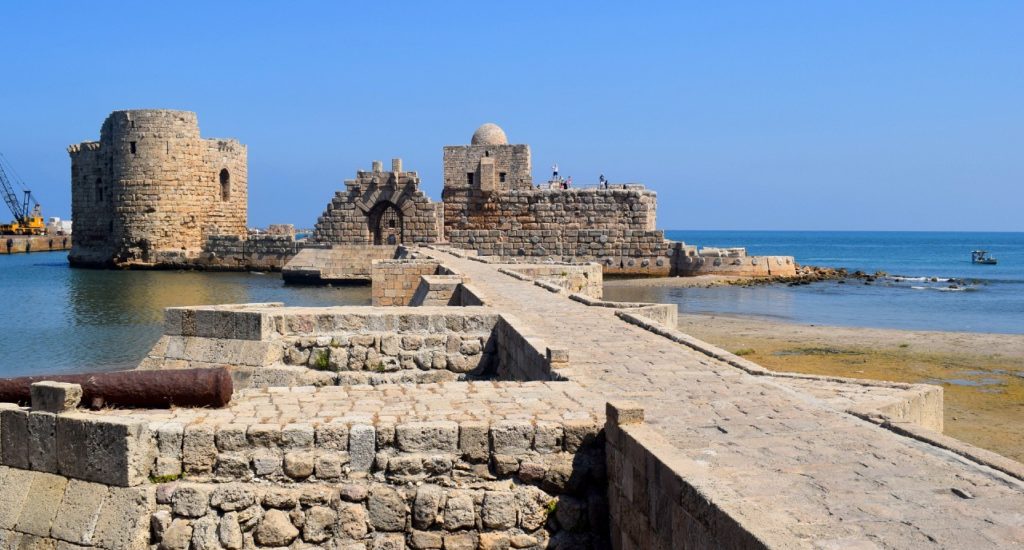 Day 7
Onwards to Sidon this morning you'll go for a stroll in this town's chaotic souks, peering into bakeries and discovering fresh produce. You'll have lunch at one of the best falafel joints in Lebanon, before travelling to Tyre for a tour. You'll stay in Tyre for one night, and we recommend enjoying some fresh fish on the harbour this evening.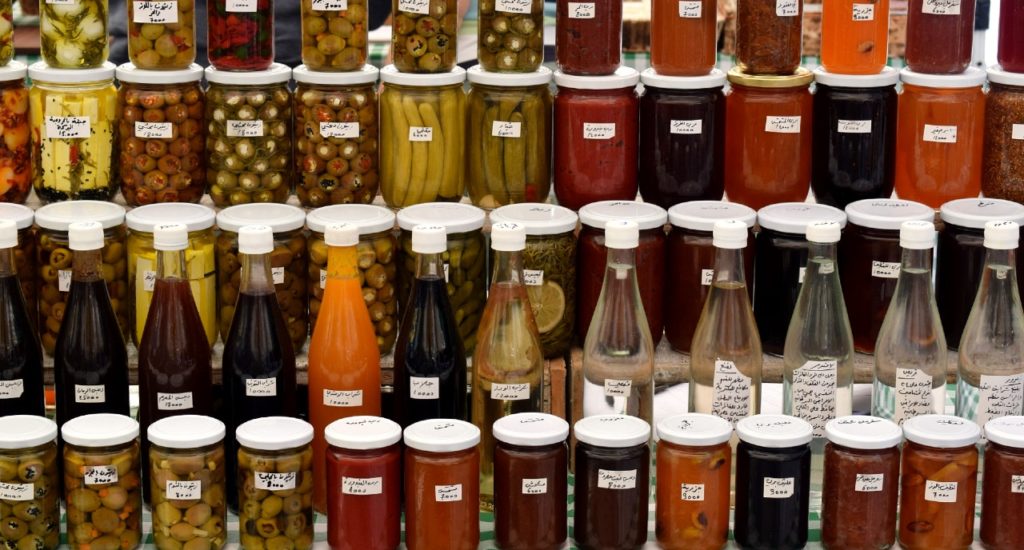 Day 8
You'll travel back to Beirut today and have the rest of your final day at leisure to do your own thing.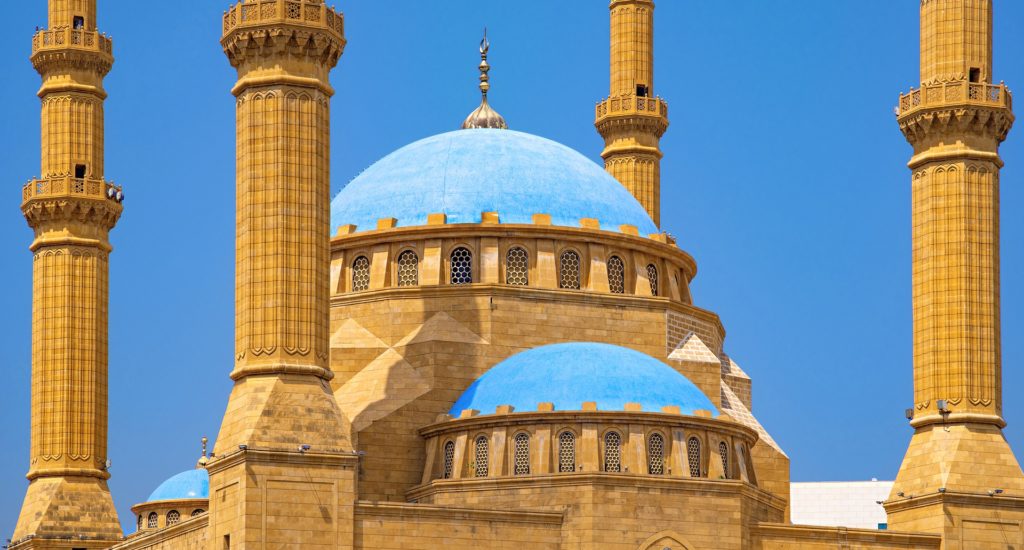 Day 9
You'll be picked up from your hotel and transferred back to Beirut Airport in good time for your return flight.
Everything we do is tailor-made; our itineraries are just suggestions to give you an idea of what is possible. Please contact us so we can tailor the perfect holiday exclusively for you.
Lebanese food is renowned the world over for being a rich and varied cuisine, packed with unique flavour. On this foodie tour of Lebanon you'll explore all the culinary delights this country has to offer, from the street food scene of Beirut, to pastries and wine in the Bekaa Valley, and all the delicious produce in the traditional souks of the north and south. You'll also get to know the word tawlet inside and out – a style of restaurants that promotes the most authentic recipes from around the country – as well as enjoy a cooking class with a Lebanese grandmother in the mountains. The tour will be interspersed with the top sights we recommend anyone seeing, such as the Roman ruins at Baalbek and cedars forests in the Chouf.
The guide accompanying you on this tour will be a local just as passionate about food as you are, and will recommend plenty of stops along your route so you can have the chance to experience as many foodie delights as possible. You have lots of lunches and dinners included in this cost too, so less money for you to spend on the ground. There is only one rule: make sure you come hungry.
2 nights Beirut – 2 nights Byblos – 1 night Bekaa – 1 night Chouf – 1 night Tyre – 1 night Beirut